Park Approved

Bounce House Blitz is a pre-approved vendor for all Great Parks of Hamilton County properties. Our bounce houses make a great addition to your next party at:
Embshoff Woods
Fernbank Park
Lake Isabella
Miami Whitewater Forest
Sharon Woods
Shawnee Lookout
Winton Woods
Woodland Mound
Why Rent a Bounce House Rental for your Next Party at the Park?
Are you planning a party at the park? Consider renting a bounce house to take your event to the next level! Here are five reasons why renting a bounce house for your next party at the park is a great idea:
1. Fun and Entertainment: Bounce houses are a guaranteed source of fun and entertainment for both kids and adults. They provide hours of excitement and physical activity, keeping everyone engaged and entertained throughout the party. Whether it's jumping, sliding, or bouncing around, a bounce house will surely be a hit at your event.
2. Safe and Secure: Bounce houses are designed with safety in mind. They are made from durable materials, equipped with safety features such as netting and soft walls, and regularly inspected for any potential hazards. Renting a bounce house from a reputable company like Bounce House Blitz ensures that you are providing a safe environment for your guests to enjoy.
3. Versatile Options: Bounce houses come in various shapes, sizes, and themes, allowing you to choose the perfect one that suits your party theme or preferences. From princess castles to superhero adventures, there is a bounce house for every occasion. This versatility adds an extra element of excitement and customization to your party.
4. Easy Setup and Cleanup: Renting a bounce house typically includes delivery, setup, and takedown services. Bounce House Blitz will handle all the logistics, saving you time and effort. Once the party is over, we will come back to pack up and remove the bounce house, leaving you with no additional cleanup responsibilities.
Enchanted Balloon Bouncer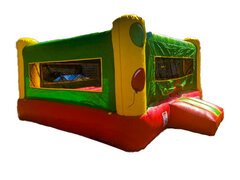 Championship Bounce House Slide Combo (Wet or Dry)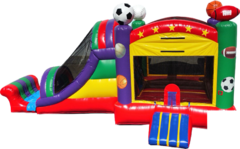 Generator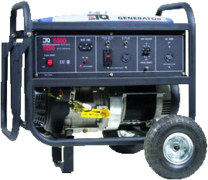 40' Aloha Obstacle Course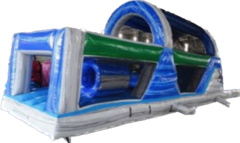 Retro Splash Dual Lane Bounce House Slide Combo (Wet or Dry)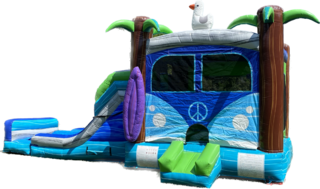 Fun Size Bounce House/Slide Combo (Wet or Dry)
Marble All Around Bounce House/Slide Combo (Wet or Dry)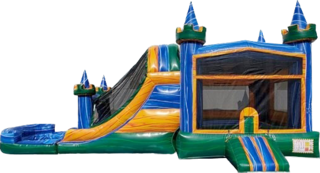 Totally Rad Castle Bounce House